Four areas to add to your "spring cleaning" list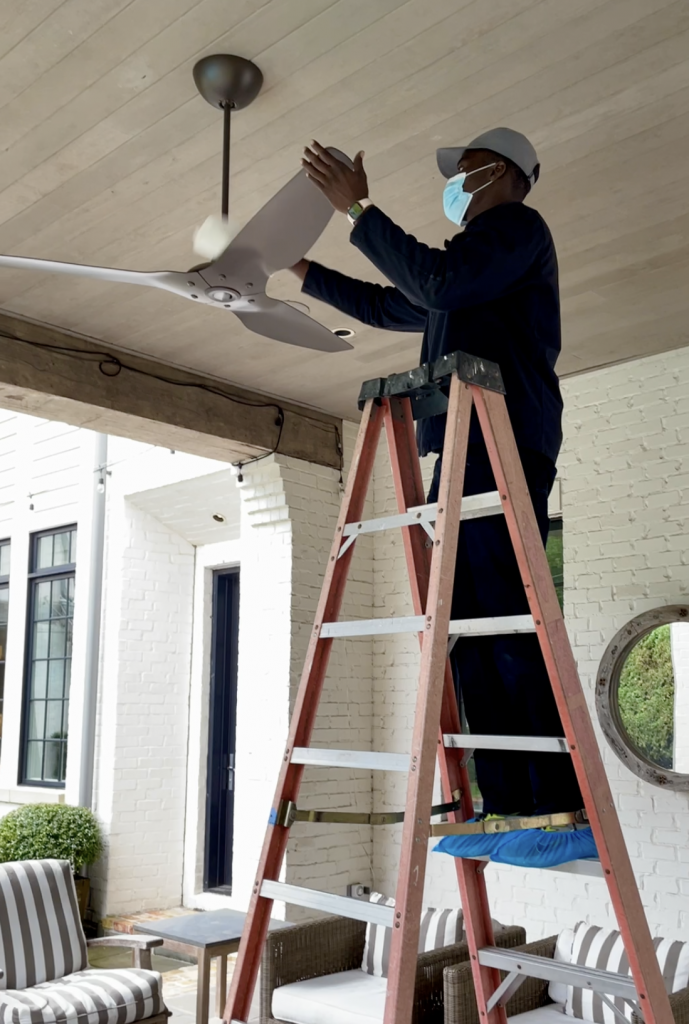 Just two and a half months after that wild winter storm, spring has finally arrived in Houston … and with it comes everyone's "favorite" task: spring cleaning. Chances are, you know the drill when it comes to dusting, sweeping, and mopping your way to a sparkling clean home. But while you're at it, why not take the opportunity to focus on some often overlooked areas, as well?
Your ceiling fans.

Have you taken a good look at your ceiling fans lately? Without regular cleaning, these can be become bigtime dust magnets — but a regular feather duster just pushes that gunk off the blades onto the floor and furniture below. Instead, try one of our

favorite tips

: Grab an old pillowcase and slide it over each blade to thoroughly dust the top and bottom of the surface. When you're finished, simply empty the pillowcase outside and throw it in the wash … problem solved!

Your windows and doors.

With the winter chill behind us and summer on its way, now's the perfect time to pay a little extra attention to your doors and windows. If they need recaulking, you'll want to do it now … before they start letting in hot, humid summer air. To begin, search online for a highly rated urethane-base caulk. This specialty product isn't stocked at your local hardware store, but its unique benefits are well worth it. Once it's arrived, remove all the loose, aging sealant around the perimeter of your doors and windows. (Don't try to apply a new layer over the old caulk.) Thoroughly clean the surfaces and wipe them dry, then apply the caulk in a smooth, even layer around the windows and doors.

Your fence and deck.

Could your wooden deck or fence use a little sprucing up before summer arrives? While power-washing is the most efficient way to tackle the job, a garden hose, scrub brush, and some elbow grease will do just fine, too. (There are several deck cleaners on the market, but when in doubt, go with a mild option.) This step is even more important if you're planning to add a new coat to your deck, so be sure to factor it in when considering your outdoor space this spring.

Your outdoor furniture.

It's not just your deck that will get more use as the weather warms up; your outdoor patio furniture and grill will get a lot more use, too. Make sure they're ready by giving them a good deep cleaning. Some all-purpose cleaner and a hose are all it takes to get plastic chairs and tables in top shape, but metal, wood, and wicker furniture require a more delicate touch. Mix a little dish soap with a gallon of water, and gently scrub the surfaces before rinsing and drying. This mixture can also help tackle dirt or stains on fabric accents, like chair cushions and throw pillows. And of course, now's the time to get your outdoor grill ready for action, as well. Give the outside a good wipe-down, and consider removing and soaking your grates in soapy water before scrubbing them clean of grease. Use your grill brush to scrape away any remaining grime before placing them back in the grill, and give yourself a pat on the back: You're officially ready for cookout season.
Need a hand with some of your spring cleaning to-do's? We can help with these tasks and more. Become a member to get started.