A dripping faucet isn't always a bad thing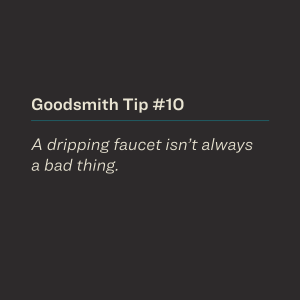 Frozen pipes are nobody's friend. Protect your pipes by setting your faucets to drip a small stream of cold water, and leave your cabinets open to expose them to warmer air.
For help getting your pipes ready for cold winter weather, contact Goodsmith.