Even tankless water heaters need flushing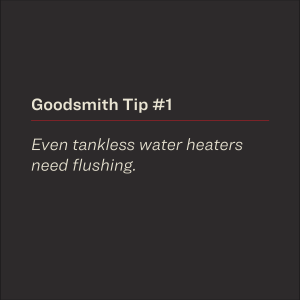 You might think, "I have a tankless water heater. I don't need to flush it out." But actually, you do.
Manufacturers recommend tankless water heaters be flushed at least once a year to prevent the buildup of calcium and other minerals.
Need a hand with your water heater? Call Goodsmith, your Houston home and maintenance partner, for help with your plumbing.