If someone tells you to close the vents in your unused rooms to save money, they're full of hot air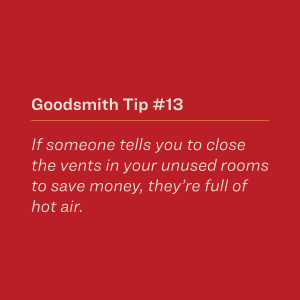 It may seem like you're saving electricity by closing the vents in unoccupied rooms — but that can actually create the opposite effect. Since a residential HVAC system is designed to blow the same amount of air throughout the house, closing a vent can reduce its overall efficiency.
For more help with your home to-do list, become a Goodsmith member today.