Mice make better pets than electricians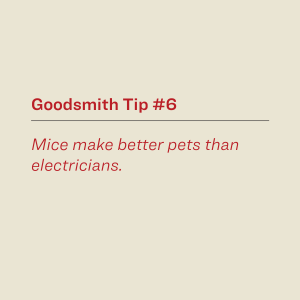 They may be small, but mice can do some big damage to your electrical wires, putting you at risk of short circuits and fires. Keep them from getting in in the first place by recaulking any gaps in your foundation.
For more help keeping your home in mint condition, contact Goodsmith, your Houston home care and maintenance partner.