Vinegar belongs in more than your pantry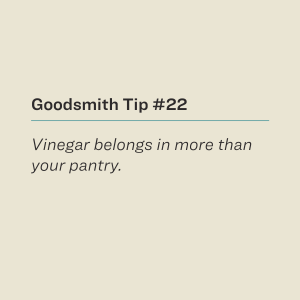 What's grosser than calcium buildup in a toilet? Not much!
Luckily, adding just half a cup of white vinegar to your toilet bowl before you brush can work wonders on those pesky stains. (Just make sure not to combine it with any other chemicals while you clean.)
For more help around the home, become a Goodsmith member today.