Your dishwasher cleans dishes — not itself
December 11, 2021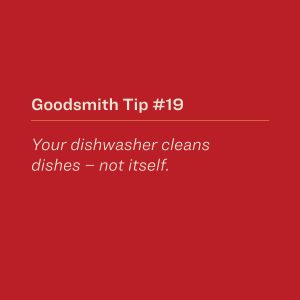 It may seem like your dishwasher should be the cleanest part of your house, right? In reality, the filter and rubber seal can get clogged with bits of food and detergent that accumulate with each wash.
To keep this buildup at bay, make a habit of removing the racks and filters to give them a gentle scrubbing.
For more help around the home, become a Goodsmith member today.