'DIY' doesn't necessarily mean 'cheaper'
November 8, 2021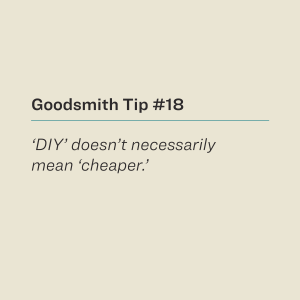 DIY projects always seems like a great way to save a few bucks … until you've dropped a bunch of money on all the supplies to get them done.
When it comes to home improvement jobs, don't forget to factor in the value of your time and the materials you have handy. Sometimes it pays to hire a pro!
For some extra help on your big home projects, give Goodsmith a call today.