Adding extra laundry detergent doesn't give you cleaner clothes
September 18, 2021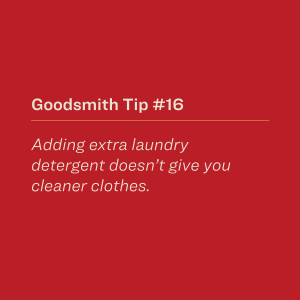 It seems like more detergent ought to give you cleaner clothes and a fresher washing machine, right? In reality, the opposite is true.
Excess detergent actually makes your appliance work harder and can lead to gunky buildup over time. Stick to the recommended amount to keep your machine running strong.
From laundry rooms to living rooms, Goodsmith can help you keep your home in top shape. Become a member today.