Your linen closet is good for more than fresh sheets
April 15, 2021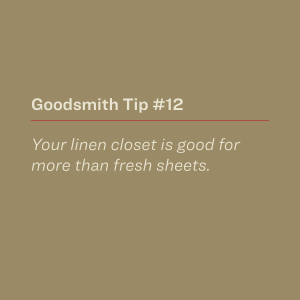 Dusting your ceiling fan is all well and good … until all that gunk ends up on the furniture and floor underneath.
Instead of a cloth or feather duster, grab a pillowcase and slide it over each blade of the fan to catch the dust you're capturing. When you're done, simply empty it outdoors and toss it in the wash.
Have a bigger problem than a dusty ceiling fan? We've got you covered. Become a Goodsmith member today for home maintenance and repair help.